When it comes to current outreach tools Social Media is a powerful and useful one. Check out these Podcasts, Books, Blogs, and more on how to use Social Media effectively in your church.
Follow us on Instagram for content updates @convergerockymountain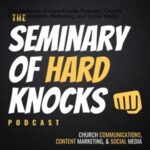 Digital Newsletter Examples
Digital newsletters are a great way to keep people up to date on events in between Sundays.
Written Communication Tips & Examples
Church Juice provides great insights on how to keep your written communication succinct and effective.
Christmas Pastor Gift Letter examples:
Below are a few examples of Christmas Pastor Gift Letter examples.
Village Baptist Christmas Letter
Mtn View Bible's Christmas Letter
Converge Rocky Mountain has formed ministry partnerships with branding/marketing firms to assist your church in presenting yourself to your community in an effective way. Be sure to mention you are a Converge Rocky Mountain church.
Holmgren Design
Sandi Holmgren has been a part of two Converge church plants in addition to her design work for Converge Rocky Mountain.
Phone: (651) 433-3943
Email: info@holmgrendesign.com
Converge Logos
Below are a variety of CRM logos for use on promotional materials.
PNG
From Social Media To Social Ministry
By: Nona Jones