When it comes to current outreach tools Social Media is a powerful and useful one. Check out these Podcasts, Books, Blogs, and more on how to use Social Media effectively in your church.
Follow us on Instagram for content updates @converge_rocky_mountain
Social Media Church is a place for conversations with ministry leaders about social media. Our conversations are designed to build a community of church leaders who are collectively maximizing social media for more effective ministry.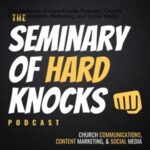 Church Planting Together is a podcast devoted to discussing the journey of church planting. Church planting is tough and affects every area of the church planter's life. Join church planters Loren and Carrie Pankratz (with over 11 years experience) as they delve into their struggles, the times they totally nailed it, and the things they wish they would have done differently in their Utah church plant.
Digital Newsletter Examples
Digital newsletters are a great way to keep people up to date on events in between Sundays.
Written Communication Tips & Examples
Church Juice provides great insights on how to keep your written communication succinct and effective.
Christmas Pastor Gift Letter examples:
Below are a few examples of Christmas Pastor Gift Letter examples.
Village Baptist Christmas Letter
Mtn View Bible's Christmas Letter
Converge Rocky Mountain has formed ministry partnerships with branding/marketing firms to assist your church in presenting yourself to your community in an effective way. Be sure to mention you are a Converge Rocky Mountain church.
Below are a variety of CRM logos for use on promotional materials.
From Social Media To Social Ministry
By: Nona Jones