River Market Community Church Grand Opening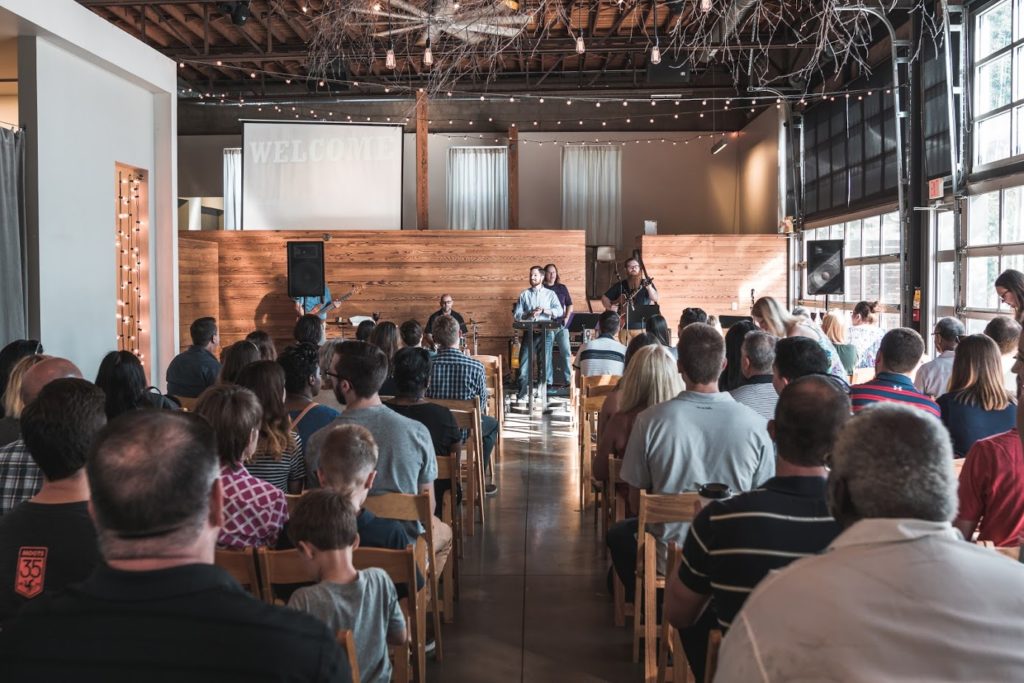 120 at River Market Community Church Grand Opening!
If John Wayne were telling this story he might say, "This guy has TRUE GRIT!" 
Jim Hays' church planting career started several years back when he was a single adult joining the efforts of a former Kansas City church plant that did not survive.  During and after this heartbreaking experience, Jim continued to faithfully follow God's church planting call and determined to start a new church in a developing downtown Kansas City district called  "River Market".   Some key pieces of Jim's tenacious church planting journey are that he was commissioned, ordained and strongly supported by a Heartland Church, led by Pastor Tim Buzan, in Blue Springs, MO.  Jim plowed challenging soil for nearly four years as he learned the River Market culture, developed meaningful relationships and held Saturday night bible studies in just about every place imaginable!  Along the way, Jim and his wife Laura were married, and together they continued following the church planting call. 
As an answer to many prayers, much momentum began to grow over this past year.  Sustainable financial support was finally raised and the small River Market band of believers began to lead their community in some large-scale service projects.  The community's celebration of these service projects was simply astounding!   It quickly became clear that Hays, like a missionary, had learned the River Market's language and landscapes and was now striking a gospel-centered chord that deeply resonated with the community's values.  All of this culminated in the Grand Opening of River Market Community Church, in Kansas City, MO, on September 24, 2017!   Prayers were answered and extra chairs were set up, as over 120 people showed up for the grand opening! Praise be to God!
Jim and Laura are very thankful to the many churches and individuals who continue to support, influence and strengthen them from within Converge Heartland, and also from the Acts 29 Network.   Take a moment to celebrate with Jim, Laura and the River Market Community Church family by sending them a personal note of encouragement.